Our goal is to make your wedding morning stress free, relaxing, and enjoyable. No need to worry about having a bad hair day or cakey makeup, WE GOT YOU!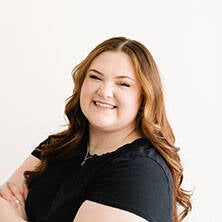 What Our Clients Are Saying
Lexi is amazing! She did my hair and my eyelashes for my wedding and I would seriously recommend her to anyone because they were both completely gorgeous! She is the best!
Lexi is incredibly talented! If you want to look your best on your big day, I wouldn't trust anyone more than Lexi at Lasting Looks! Amazing results · Master stylist
Lexi, Jayci and team were absolutely AMAZING!!! I had a huge bridal party and was so stressed about the hair/makeup experience with a group of 14 getting hair AND makeup done, but they absolutely killed it. It was so fun to hang out with them that day! Everyone looked stunning. Jayci made me look flawless, if I do say so myself, and I HATE makeup. I was probably bridezilla when it came to not wanting too much makeup on, but I loved the way I looked! She payed extra attention to what every lady asked for. Lexi was meticulously perfect when it came to hair. I couldn't have asked for a more whimsical, romantic look for my special day. I'll be calling them when my daughter gets hitched in 50 years 😂 thanks so much ladies ❤️ Good with children · Hair provided · Luxurious experience
Salt Lake City, UT
Provo, UT
Tooele, UT
Draper, UT
And many more! Contact us for more details.